Japanese Cuisine Imakoko - Famous Japanese restaurant in Shinsen, Shibuya


Located in Shinsen, Shibuya in the heart of Tokyo, Imakoko is a restaurant that strives perfect the art of Japanese cuisine, service, and atmosphere.
To feel a sense of transience and seasonal change in everything—that is the essence of Japanese aesthetics.
Behind every dish we serve are techniques polished through years of culinary training, carefully selected ingredients prepared with elegance and sensitivity, and presentation guided by traditional aesthetics.
We would love to make your visit to Japan an even more memorable experience by serving you an exquisite meal in a sophisticated and elegant atmosphere that is overflowing with the true essence of Japan.
We are fully devoted to ensuring that our diners have a wonderful and satisfying experience at our restaurant.

Japanese cuisine focuses on meticulously bringing out the natural flavors of every ingredient while giving respectful consideration to what foods are in season.
From fresh seafood from Noto, Ishikawa Prefecture to Katsube beef from Japanese Black cattle (also known as "the elusive kuroge-wagyu"), we carefully select only the freshest in-season ingredients, all of which are cultivated with love and care.
We also garnish our meals with seasonal flowers and utensils that accentuate the dish they are served with as a way of enhancing both the food and atmosphere of our restaurant.

※Listed prices include tax.
※An additional 10% service fee is charged at the time of billing.
※The meal listed here is an example.
※This menu may change every month or twice per month depending on the availability of ingredients.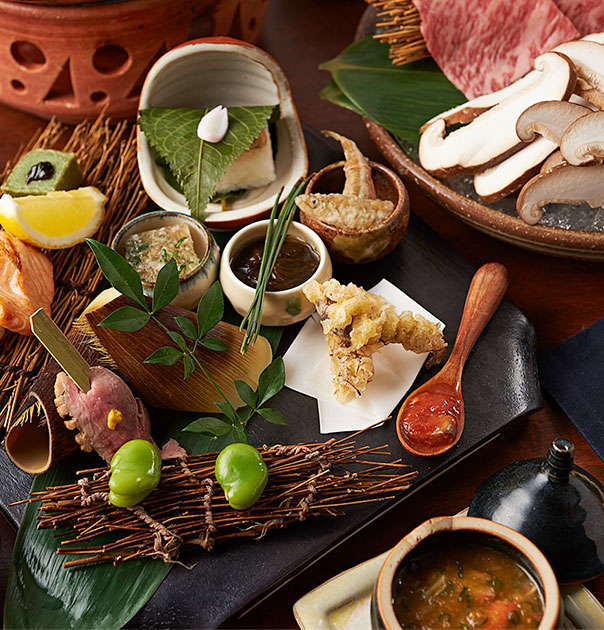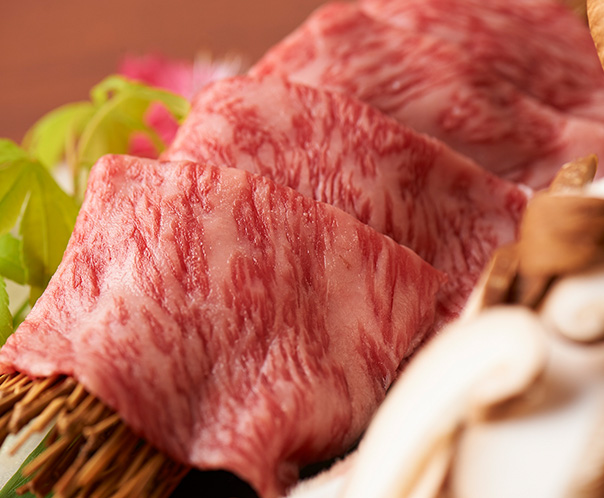 Imakoko Course

Serves 1 

¥16,000
Appetizers

Abalone Hana-wasabi Udo Ear of Grain

Soup

Hard Clams Bamboo Shoots Green Pea Fritters Mitsuba (Japanese honeywort)

Sashimi

Three Kinds of Fresh Fish of the Day
Various Garnishes

Stews

Simmered Bamboo Shoots with Dried Bonito Scallops Simmered with Egg Yolks Rape Flowers Red Kintoki Carrots Japanese Pepper Buds

Grilled Seasonal Side Dishes (Hassun)

Firefly Squid Tempura Tomato Sauce
Conger Eel Sushi
Roast Duck Pond Smelt Marinated in Spicy Vinegar Sauce
Roasted Cherry Blossom Buds
Jellied Broth Made with Stingray
Broad Beans Blanched Peas in Light Broth Wheat Gluten with Japanese Mugwort Mozuku Seaweed

Steamed Side Dish

Steamed Egg Custard with Foie Gras

Hot Pot

Imakoko Shabu-shabu
Shimane-grown Unta Shiitake Mushrooms
※Choose either katsube beef, rockfish, or natural whitefish.

Main Dish

Kettle-cooked Rice and Sakura Shrimp
Pickled Vegetables Chazuke (Tea Poured on Rice)

Dessert

Homemade Dessert of the Day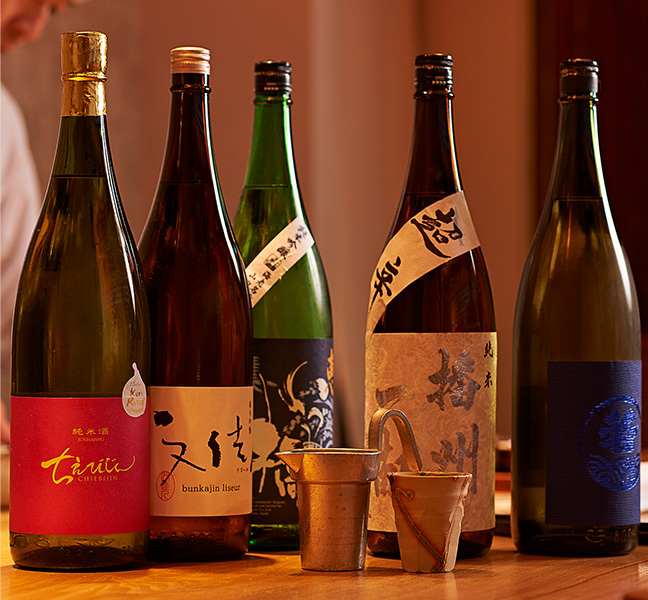 Nothing goes with Japanese cuisine quite as well as traditional sake.
Made primarily from rice, koji (malted rice), and water, Japanese sake is a delicacy adored throughout the world.
Our restaurant has 20 varieties of sake available, each and every one taste-tested and carefully selected to ensure that we are providing you with only the best.
With its rich and mellow fragrance and distinctly mild rice flavor, our sake is sure to pair perfectly with your meal.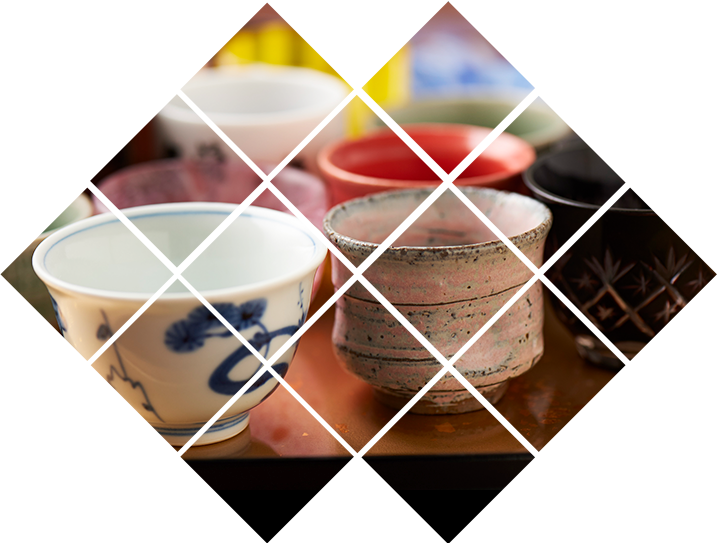 Bonsai plants and other traditional decorations sit peacefully in our restaurant to create a calming Japanese atmosphere.
We have both tables and semi-private rooms available so that our customers can dine in peace and comfort.
Counter seats are also available for guests who would like to watch as our seasoned chefs skillfully prepare their meals.
If you are looking for the finest dining experience Japan has to offer while sightseeing in Tokyo, please be sure to pay us a visit.
Information
Reservations and Inquiries03-6277-5213

Please let us know if you found us through our website.
Restaurant Name:

Japanese Cuisine Imakoko
Address:

1F, 25-8, Maruyama-cho, Shibuya-ku, Tokyo
150-0044
Access:

JR and other lines: Ride to Shibuya Station, then walk for 11 minutes from Hachiko Exit
Keio Inokashira Line: Ride to Shinsen Station, then walk for 3 minutes
Business Hours:

■Lunch
Wednesday – Saturday 12:00 p.m. – 3:00 p.m. (Last Order: 1:30 p.m.)
■Dinner
Tuesday – Saturday 6:00 p.m. – 10:30 p.m. (Last Order: 9:00 p.m.)
Closed on:

Sundays
Mondays
Total number of seats:

28
Semi-private Rooms: 1 (5 seats)
Counter Seats: 5
Table Seats: 16
Parking

Not available
(Please use nearby parking spaces)
Credit Card

Accepted (VISA, Master, AMEX, JCB, Diners, UnionPay)
Notes:

Smoking is prohibited inside the facility.
An additional 10% service fee is charged at the time of billing.